Our journey continues, discovering the International champions that will enlighten the 54th edition of Trofeo Settecolli, taking place from 23rd to 25th June. With the Italian swimmers, there will be foreign swimmers on blocks too, from Australia, Austria, Belgium, Brazil, Czech Republic, Canada, China, Denmark, France, Germany, Greece, Great Britain, Hungary, Ireland, Italy, Japan, South Korea, Kuwait, Luxembourg, Lithuania, Malta, Holland, New Zealand, Panama, Philippines, Russia, Spain, Switzerland, Slovakia, Sweden, South Africa, Ukraine, Usa and Vietnam. The Australian James Magnussen and Mack Horton will be the protagonists at the Stadio del Nuoto in Rome.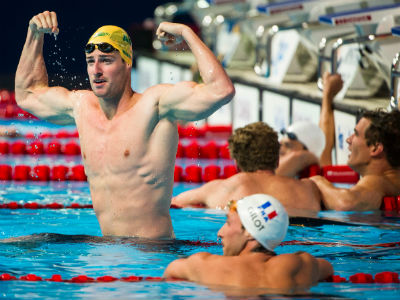 James Magnussen was born in Port Macquarie in Australia in 1991. Specialist in freestyle, he confirms his skill at World Championships in Shanghai in 2011 winning the gold medal in 100m-freestyle and in 4x100m-freestyle. This result is surprisingly and enhanced by the silver medal won in 4x100m-medley. He participates in the Olympic Games in London as a leader but he ranks second behind Nathan Adrian winning the silver medal. The bronze medal won in 4x100m-medley relay weakens the disappointment. He is on the highest step of podium winning in 100m-freestyle at Barcelona Games in 2013. Here he also wins the silver medal in 4x100-medley. In 2014 he leaves his coach Brant Best. He wins the bronze medal in 4x100m-freestyle at the Olympic Games in Rio 2016. He comes at Settecolli to find himself after the surgery at the shoulder and his renouncement at the World Championships in Budapest. He is called "missile" thanks to his extraordinary speed and since 2014 he is the brand ambassador of the Switzerland watch brand Maurice Lacroix. He is considered a sex symbol in his category. When he is out of the swimming pool, his passion is the guitar.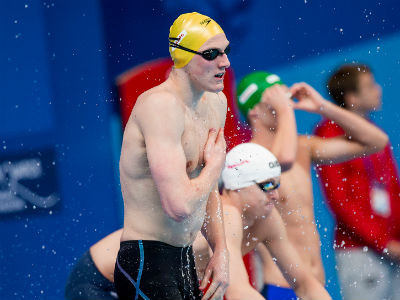 Mackenzie; called "Mack", Horton was born on 25th April 1996. Holiday and training friend of Gregorio Paltrinieri, he shines in 2014 conquering two individual medals (silver in 800m-freestyle and bronze in 1500m-freestyle) and one medal in 4x200m-freestyle relay at the PanPacific Games. At the World Championships in Kazan 2015 he is in 800m behind Sun Yang and Paltrinieri. In 2016 he definitely confirms his skill at the Olympic Games in Rio 2016 winning the gold medal in 400m-freestyle with 3'41"55. In that race Gabriele Detti ranked third winning the bronze medal.
The duel with Detti in 400m-freestyle is one of the most expected event during the 54th edition of Trofeo Settecolli/ International Swimming Competition. Last October he was operated on his chest because of a melanoma, thanks to one of his fans on Istagram who noticed a suspected nevus on his chest. "It is not so known that melanoma is the most common tumor both in males and females with an age from 15 to 39 years"- he said.